Digital DJ Tips recently published a 5-star review of IK's UNO Synth Pro desktop. They gave it high marks for sound quality, functionality, versatility and form factor. These are all good reasons why DJs looking to expand their sound onstage should consider the UNO Synth Pro.
Here are some highlights from the review. A link to the full review is below.
UNO Synth Pro for DJs
"We are no synth experts here, looking instead for relatively cheap, fun musical instruments DJs may want to add to their set-ups to start dipping their toes into music production – in this case, while trying to avoid using a computer too much.
"In the Uno Synth Pro, we found just such an instrument. It's far more versatile than, say, a Korg Volca Bass (another instrument we've used a lot), but still true to its type – a genuine analogue synth, with all that, means for dance music sounds.
"For us, the arpeggiator is a big thing (because there isn't one in the rest of our set-up), and we also really appreciated the on-board effects, again because any instrument with built-in effects transforms our overall sound. We haven't tried the input to use the effects with other sources yet, but it's something on our list and a great feature to have.
We found the Uno Synth Pro to be a fun, capable and great sounding instrument, with a good set of preset patches to get you started.
"When it is time to dip your feet into serious sound design, IK Multimedia has you covered with the free Mac/Windows app which is going to be much less frustrating than menu diving, and there are also free patch sets to download with a few hundred sounds for you to use, maybe to fill those empty slots on the unit.
"We can see us using the little Uno Synth Pro Desktop alongside our sequencer, sampler and mixer to create grooves and sketches that we may or may not develop in a DAW later on. Either way, we're finding this a great-sounding and hugely fun little synth to use."
Read the full review HERE.
About Digital DJ Tips
Digital DJ Tips is the biggest online DJ school in the world, with over 30,000 students in 163 countries across its DJ training courses. Digital DJ Tips training is suitable for anyone from casual, beginner DJs to those wanting to start full-time DJ businesses or become career DJ/producers.
---
Expand your rig with amazing analog sounds. Learn more about UNO Synth Pro HERE.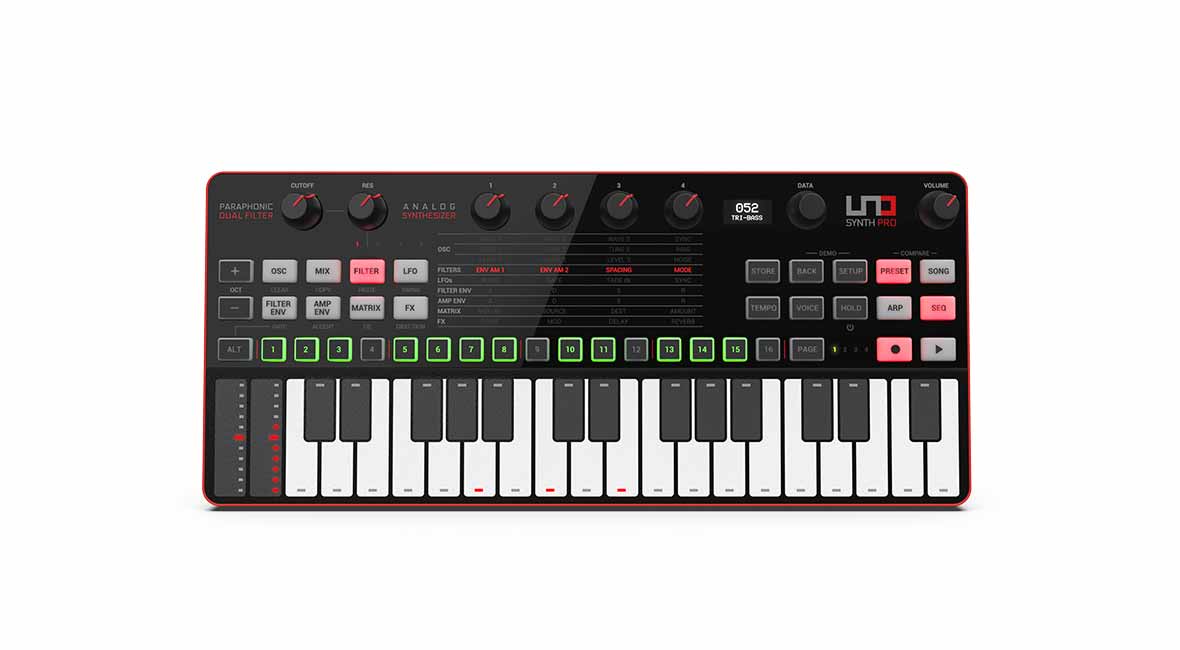 UNO Synth Pro Desktop